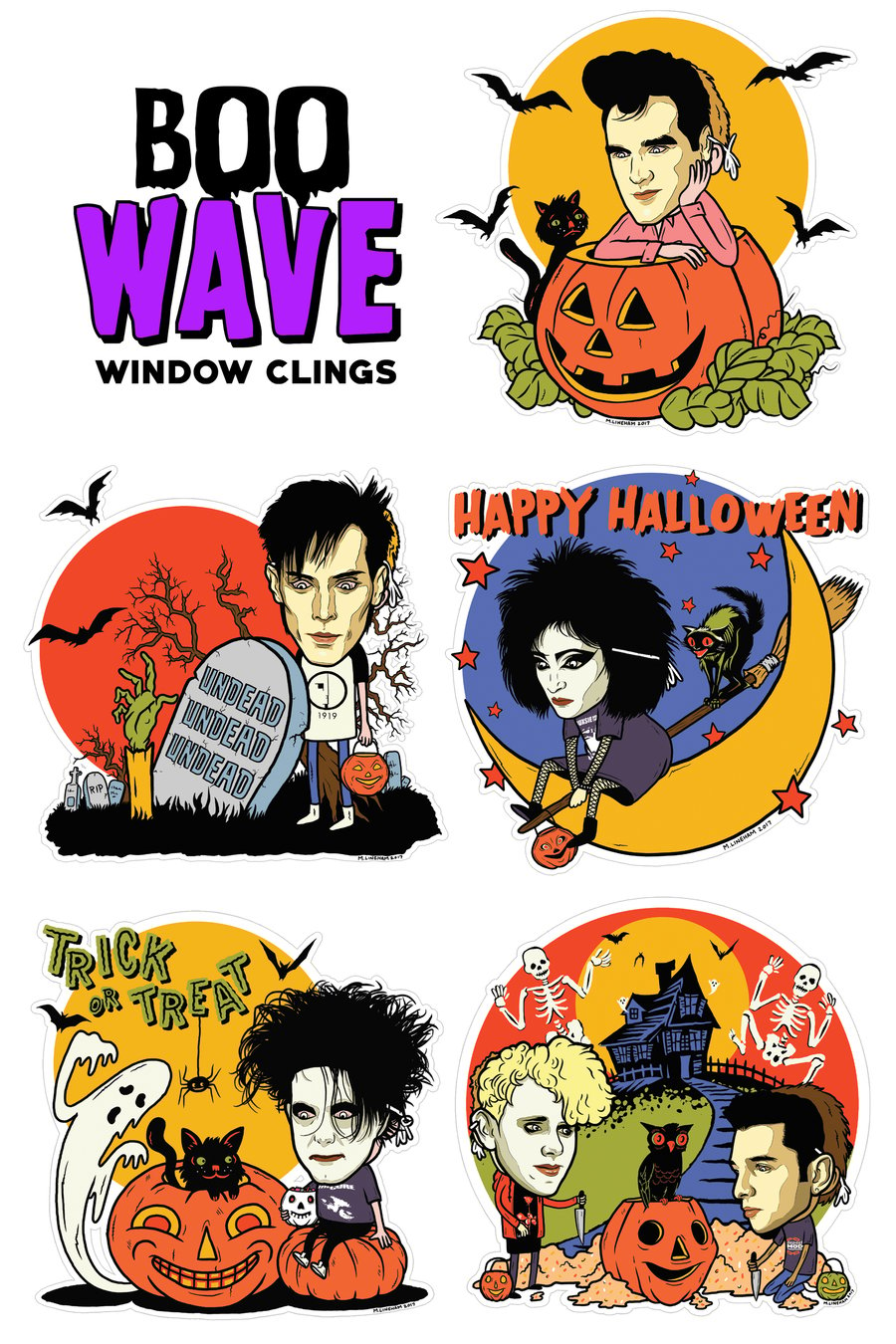 BOOwave Window Clings (5 Pack)
$

20.00
Exclusive New Wave Inspired Halloween Window Clings (5 Pack):
- 6x6"
- Removable, reusable & perfect for inside OR outside viewing – in your home, car, or workplace!
- Designed by Matthew Lineham
Window Cling Tips:
- Thoroughly clean and dry the window or application surface before applying.
- Excessive heat or cold will not allow the product to cling to the surface.
- As long as the cling remains clean it can be reused several times. We recommend that you keep the backing to protect the cling if you plan to reuse it.
- Use a squeegee or credit card to squeeze out access water or air, pressing from the center outwards.