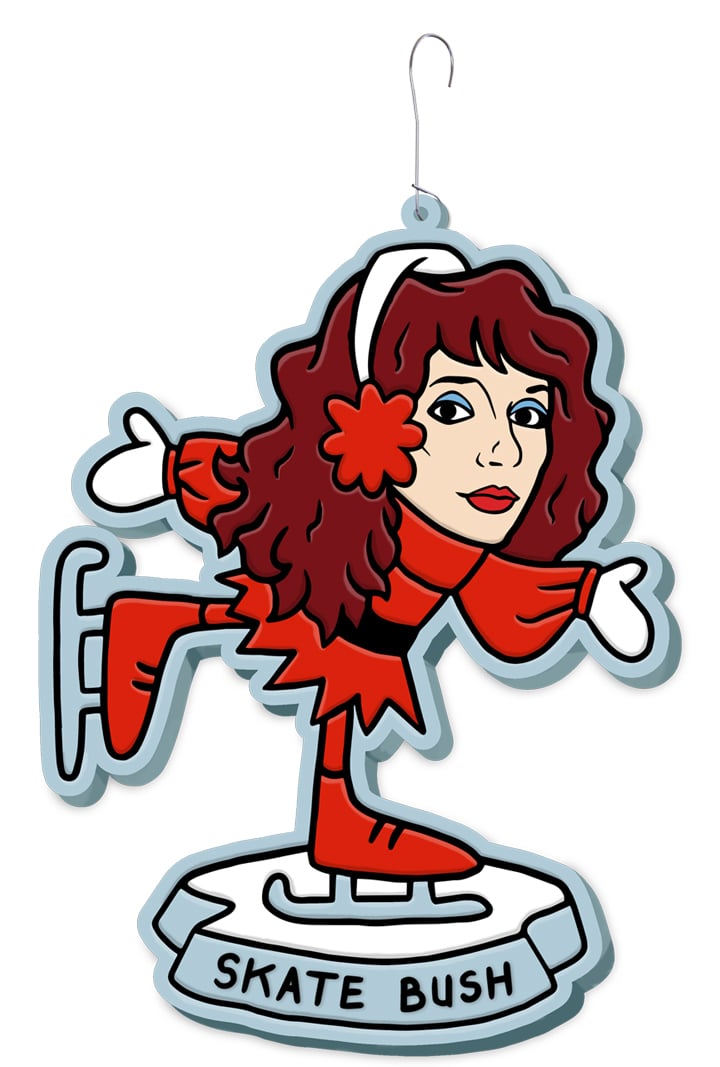 Skate Bush Ornament
$

10.00
SKATE BUSH IS SOLD OUT FOR THE 2018 SEASON. IF THE 2017 PACK IS STILL ON SALE IN MY SHOP, YOU CAN STILL GET THIS ORNAMENT WITHIN THAT PACK BY PURCHASING THE PACK. OTHERWISE, THE INDIVIDUAL SKATE BUSH ORNAMENT IS SOLD OUT THIS SEASON. IT WILL BE BACK NEXT YEAR IN 2019!
Kate Bush Inspired Christmas Ornament
Exclusive "A Very New Wave Christmas" Ornaments are finally here to make any Christmas tree weird and full of obscure christmas memories and puns.
– Rubber die-cut bendable ornament
- Between 3 and 4 inches
– Does not include ornament hook.
- Original art by Matthew Lineham
IMPORTANT INTERNATIONAL SHIPPING INFO: Yes, I ship internationally. Shipping is determined by weight, and the shipping price is set by USPS.